Articles
SOCIAL RESPONSIBILITY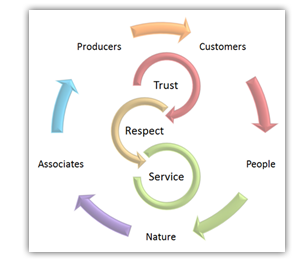 At Barɪştɪran A.Ş., a few core values and three key words have always guided us in our day-to-day operations and in our relationships with our business partners, associates, and all others that surround us: Trust, Respect, and Service. We, therefore, strive and work every day to:
TRUST … our partners in business, associates at work, and families at home to do what is right, fair, and just;
RESPECT … the land and the nature that have given us the products of our trade; and our customers, business partners and associates, who have given us the opportunity to found and sustain a business for nearly 100 years, and
SERVICE … the needs and requirements of our customers, business partners, and associates as best as we can, so that we can earn their trust and respect anew every day.
As we approach the centennial year of the founding of our family business, we find these core values to be as relevant in guiding us into the future as they were in 1913.